Post-18 Destinations
Our Post-18 destinations programme provides comprehensive support and guidance for those students applying to university and/or an alternative route.
Post-18 Destinations Programme MAIN PRESENTATIONLPGS Sixth Form UCAS Programme Booklet 2023
Destinations 2022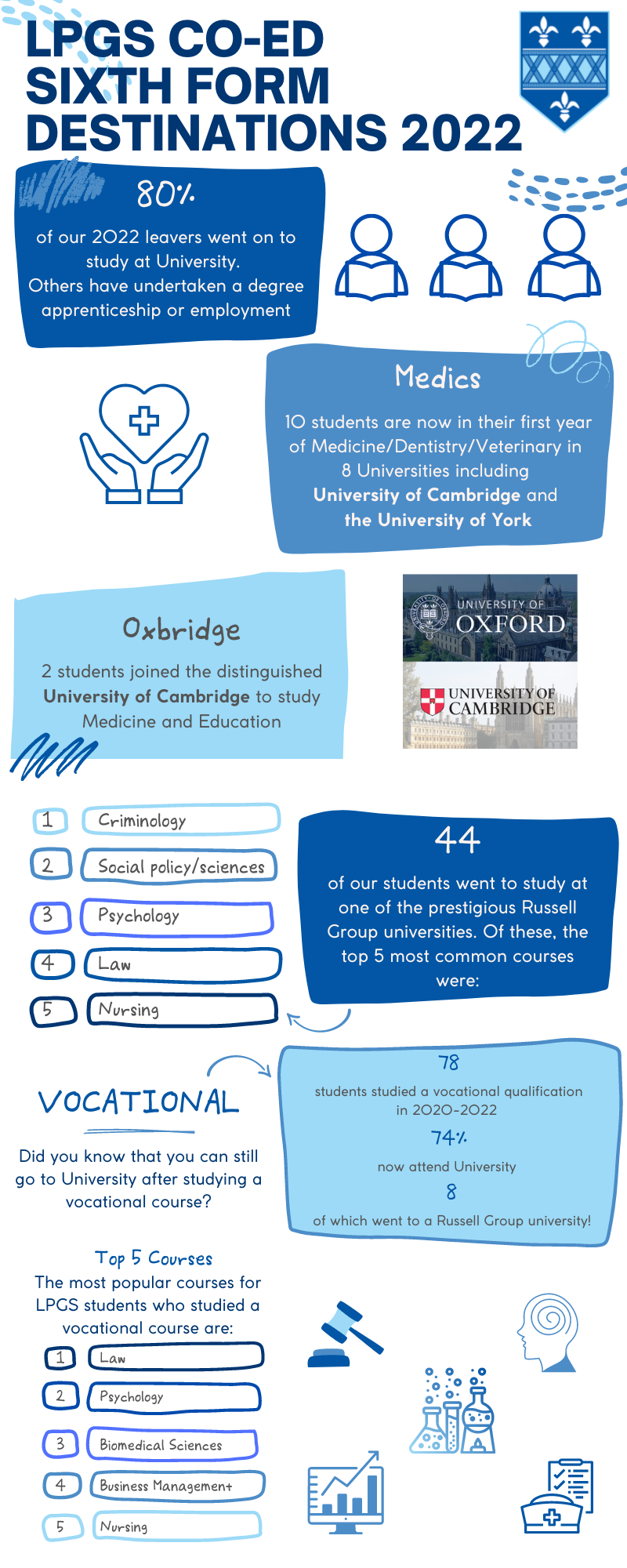 Diversity and Inclusion in Higher Education
This page links to our internal resource that is regularly updated with opportunities which are designed to support under-represented or disadvantaged students from receiving a place at a top university.
Futures Fair
Our annual Futures Fair takes place in February each year, where students have the opportunity to talk to employers, universities and apprenticeship providers.