News
Bromley Borough History Essay Prize
Posted on: October 31st - 2019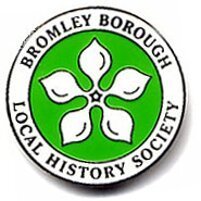 Bromley Borough Local History Society running are launching their first History Essay competition.
The competition is open to A Level students and the winner will be awarded £100, with £50 being awarded to the runner up.
The BBLHS is offering some mentoring to those students who want it.
Conditions of entry are:
The essay must be focused on any aspect of local history within the London Borough of Bromley prior to 1999.
Be a minimum of 1000 and a maximum of 2000 words including illustrations and must
include references to demonstrate personal research in the chosen topic, ideally using primary and secondary sources.
The project can be a multimedia presentation.
Essay entries can be submitted on line to admin@bblhs.org.uk or by letter to the Chairman BBLHS, Springhill, Leafy Grove, Keston, BR2 6AH.
The closing date for entries is 31st May 2020
Essays entered for the prize may be published in 'BROMLEAG' our quarterly magazine
LPGS students who are interested in taking part should speak to Ms Scott or Mrs Catterall.