Pen Portraits
Chair of Governors - Sir Robin Bosher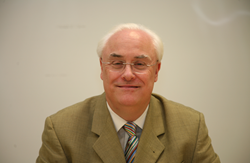 Sir Robin Bosher is now an independent school adviser and Ofsted inspector. He was the Ofsted Regional Director for the South East and National Director for Inspection Quality and Training as well as an HMI.
Prior to this he was the Director of Education for the Harris Federation. During this time he opened nine sponsored academies and several free schools.
A Headteacher for twenty-two years who during that time led five very different Primary schools. Lately the Executive Headteacher of the Federation between Fairlawn, Haseltine and Kilmorie Schools in Lewisham. Fairlawn was deemed by OFSTED as 'outstanding' in every category.
Sir Robin was a National Leader of Education and Fairlawn was a National Support School and was designated as one of the first Teaching Schools in the country. Sir Robin was awarded the National College School System Leader of the Year award in 2010. He is an NPQH coach and worked on the NPQH programme for over ten years.
Sir Robin has worked as a DfE Adviser and he led the London Challenge Primary Programme as the Operational Director. He was Headteacher on the board of the DfE 'Achievement for All' steering board and was a member of the DfE Reference Group.
Sir Robin Bosher was knighted for services to education in the Queen's Diamond Jubilee Birthday honours, June 2012.
Sir Robin is an ex-LPGS parent and an ex-headteacher of Clare House Primary School.
Karen Alveranga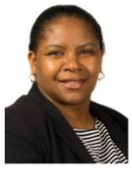 Following my initial commencement as a Parent Governor when my daughter started in Year 7, I have accepted the opportunity to stay on for a further period as a co-opted governor with lead responsibility for Safeguarding at LPGS. As a Chartered Fellow of the CIPD with an MA in Strategic HR and several years of senior HR experience as well as other relevant skills, I remain committed to the aspirations of LPGS and the wider Trust. Currently managing a small HR team at a Royal Peculiar and Visitor Attraction that includes a small choir school and is historically renowned, I provide professional HR advice and support to management and their staff, clergy and the choir school, and have previously headed the HR function in two secondary schools. I consequently feel able to appreciate staffing matters that can arise in a school environment, whilst also wishing to give back to the school that has prepared my own daughter for her professional journey to become a fully qualified teacher following her university years after her excellent and supportive academic and holistic foundation at LPGS. I hope I can continue to support in a range of different ways and that our contributions as governors will meaningfully assist both staff and students in their quest for excellence, as well as allowing me the opportunity to work and interact with incredibly resilient, innovative and committed groups of staff, governors, students and their parents.
Elaine Cooper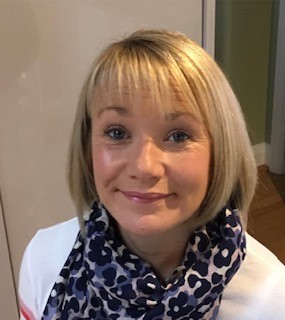 I have been on the governing body at LPGS for three years dedicating time that I have in the day to the school. I previously worked in the City in Investment Banks and then became a full time mum when my daughter was born. I have always taken a keen interest in my children's schools - I was Co-Chair of the PTA at Pickhurst for four years. Last year I became a Cookery Tutor for Bromley Adult Education Centre and completed a Level 3 Award in Education and Training.
LPGS has always had a fantastic reputation and I feel it is very important to maintain this and keep up the high standard of education and excellent results. I feel proud to be on the governing board at LPGS.
James Chinery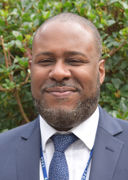 I have worked at Langley Park School for Girls for the past five years. This follows 10 years working at a large Catholic comprehensive school in East London. I worked there in a number of roles from PGCE student to KS3 English lead, Head of Year and Head of Faculty.
I originally joined Langley Girls as an English teacher with additional responsibility for Literacy across the school. I then moved into the SEND team as Deputy SENCO, helping to coordinate the provision for our students on the SEND register. In my current role, I teach, work with and act as Keyworker for many students, providing support in allowing students to challenge pre-conceived ideas about their own needs, overcome their barriers to learning and their ability to express themselves effectively. This role at Langley has been key in my understanding of the many challenges young people face academically, socially and emotionally.
Another major part of the role is in my daily contact with parents and external agencies to provide the regular communication essential in delivering the statutory support needed for students with SEN and their families. I also line manage the Learning Support Assistants, key members of our support staff who provide an invaluable support to the students.
I look forward to being a member of the governing body and being able to represent the staff voice.
Selda Ziya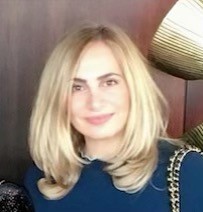 I have been involved in education for most of my working life and started as a Primary school teacher in Croydon, which then led to senior leadership roles. I also briefly taught at Clare House school. During my teaching career I developed an interest in education technology and then joined a leading edtech company where I headed a global team. Together, we grew an online community of teachers to over 1.5 million members and developed partnerships with world-wide renowned organisations.
I now work as a consultant for London local authorities, where I am able to combine my drive for outstanding education for all students, with my passion for technology and online safety. I support schools with their Computing curriculum, edtech strategy, remote learning, digital skills, government initiatives, as well as leading collaboration projects with the prominent tech companies and start-ups. I am also a CEOP Ambassador and enjoy delivering online safety talks to schools and relevant bodies.
Having witnessed first-hand the great education the school has provided my sister. I feel honoured and excited to be a governor at LPGS. I am committed to building on the successes and excellent achievements of the school, by being part of a dynamic team that supports and ensures the best outcomes for the pupils and staff.
Julian Ma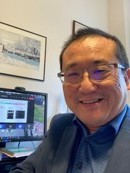 I joined the Governing Body as a Parent Governor in summer 2020. With one daughter who recently left and one still at the school, 2020/2021 is my sixth year as a school parent.
I work as a professor at St. George's, University of London where my research group focuses on technologies to develop vaccines that are affordable to low income countries. At St. George's, I have been the Director for the Research Institute for Infection and Immunity since 2014, which comprises 45 research teams working at the cutting edge of medical science. In this role, I am part of the senior leadership team at the university.
I am a great believer in facilitating opportunity for young people. For seven years, I have been the academic lead for Pubic Engagement in Science at St. George's and this has involved working with local, national and international schools and other organisations.