Pen Portraits
Chair of Governors - Sir Robin Bosher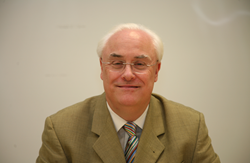 Sir Robin Bosher is now an independent school adviser and Ofsted inspector. He was the Ofsted Regional Director for the South East and National Director for Inspection Quality and Training as well as an HMI.
Prior to this he was the Director of Education for the Harris Federation. During this time he opened nine sponsored academies and several free schools.
A Headteacher for twenty-two years who during that time led five very different Primary schools. Lately the Executive Headteacher of the Federation between Fairlawn, Haseltine and Kilmorie Schools in Lewisham. Fairlawn was deemed by OFSTED as 'outstanding' in every category.
Sir Robin was a National Leader of Education and Fairlawn was a National Support School and was designated as one of the first Teaching Schools in the country. Sir Robin was awarded the National College School System Leader of the Year award in 2010. He is an NPQH coach and worked on the NPQH programme for over ten years.
Sir Robin has worked as a DfE Adviser and he led the London Challenge Primary Programme as the Operational Director. He was Headteacher on the board of the DfE 'Achievement for All' steering board and was a member of the DfE Reference Group.
Sir Robin Bosher was knighted for services to education in the Queen's Diamond Jubilee Birthday honours, June 2012.
Sir Robin is an ex-LPGS parent and an ex-headteacher of Clare House Primary School.
Karen Alveranga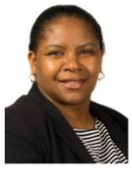 I initially joined as a Parent Governor in 2012, but have continued a second term as a co-opted governor with lead responsibility for Safeguarding for both LPGS and also for Langley Park Academies (LPA), the multi academy trust (MAT). As a Chartered Fellow of the CIPD with an MA in Strategic HR and several years of senior HR experience and relevant kills, I also Chair the LPGS People and Development Committee. I am also a Director on teh LPA Trust Board and a member of the LPA Audit and Finance Committee. Currently heading a HR Team in a secondary school in East London, I feel able to appreciate staffing matters that can arise in a school environment, whilst also wishing to give something back to the school that has prepared my own daughter for her educational journey to university in order to pursue her aspirations in the way that I know it can for other students at LPGS. I hope I can continue to support in a range of different ways and that the contributions from the People & Development Committee will meaningfully assist both staff and students in their quest for excellence, as well as allowing me the opportunity to work and interact with incredibly dedicated and committed groups of staff, governors, students and their parents.