News
Holland Netball and Hockey Tour 2019
Posted on: May 20th - 2019
What an amazing tour the Langley netball and hockey teams had this year! We left for Holland bright and early (even though it was still dark) and took the coaches to Folkestone where we took the Euro Tunnel to France. From there we had a 5-hour journey all the way to Centre Parcs.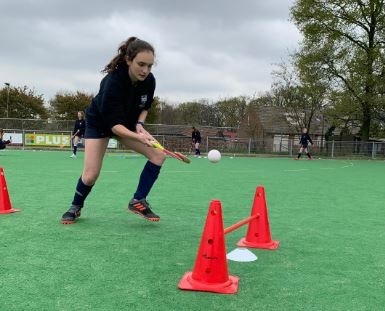 On the first night, everyone was exhausted! All the bed-making and unpacking made us hungry! Both the netball and hockey teams headed straight to dinner where we had some well-deserved chips and chicken. Langley had an early morning ahead of them, so all groups grabbed some lunch for the morning and went straight to bed.
The next morning everybody met at breakfast to fuel for the day ahead. The hockey teams headed off on their coach and the netball on theirs. The first day for both teams of netballers went amazingly well! The U15 A team smashed their pool, leaving the day undefeated with a 103-goal difference! The B team also won all of their games, going through to Wednesday's games in the Prem League with the A's.
Tuesday evening was finished off with a bite to eat and a fun swim back in Centre Parks. The swimming pool was full of fun with a wave machine, a lazy river and a big slide. All teams had time to relax before getting back to their villas for 10 o'clock, ready for the next day of hard-core netball and hockey.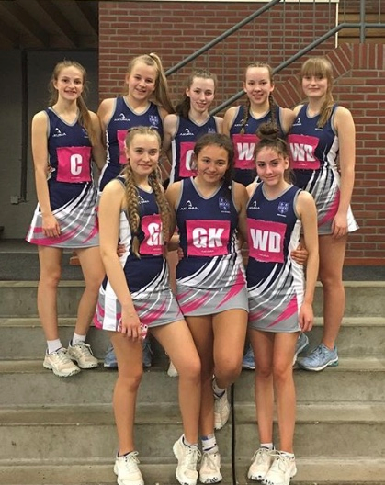 Wednesday was a very competitive day for the netball teams as they were put in the highest league due to Tuesday's results. The B team had some tricky oppositions and closely lost most of their games. The A team had a bit more luck winning all of their games and taking the trophy home for the overall competition undefeated! The A team also got asked to play a friendly against an U17 team, which believe it or not, they won again! Both netball teams played amazingly and deserved every bit of praise they received.
On Wednesday night, everyone had dinner and headed straight to their villas to get glammed up ready for the disco. Both teachers and students looked great and ready to party. When we arrived, no one was afraid to bust their moves, especially the teachers! Overall it was a fantastic night to have some fun with friends and celebrate the hard work put into the tournaments.
Thursday was our last full day of our trip, so why not take a drive to Germany. We weren't just taking a trip to Germany, we were off to have more fun in Phantasia Land, a theme park. We arrived and started to que for the biggest, wettest and fastest rides (most of us) could find. A few of the rides were unexpected and very funny, and some were purely scary! Everyone had an amazing day regardless. The food in the centre of the theme park was to die for. It ranged from thin base pizzas, to churros and chocolate covered fruits to chips and nuggets. Everyone dug in, after the rides, obviously. We finished the day by packing and some people went swimming again.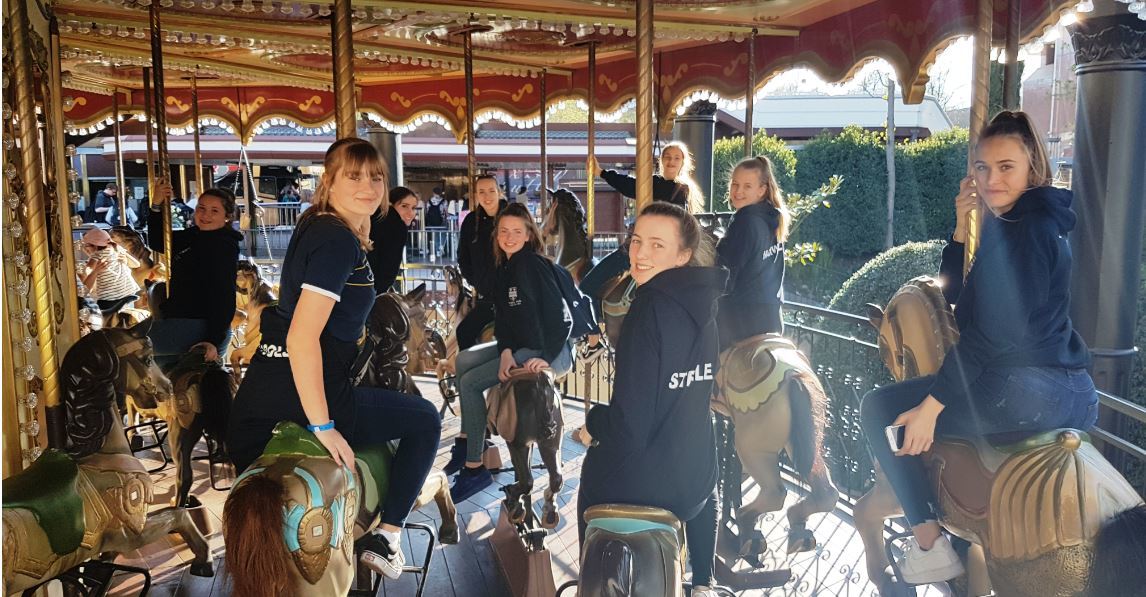 Friday was the last breakfast we had on tour. Everyone reluctantly got to breakfast, suitcases packed on the coach, ready for the journey home. We waved goodbye, and all made a promise on the way home… whatever happened on tour, stays on tour!
Tilly Kittle – Year 10 Netball
Holland was a lot of fun I learnt new ways to intercept the ball and different ways to get away from my defender. Holland did help my netball skills a lot and I'm glad I went on it.

I also made a stronger friendship with my friends and made some new friends Thank you for running the netball/hockey trip as I really enjoyed it .

L Prince – Y8 Netball