Open Evening & Prospectus
Our Sixth Form Open Evening will take place on Thursday 14th October 2021 from 5.30-8.00pm, with speeches at 6.15pm and 7.15pm.
Details on the application process will be available on the evening and will be posted on our website after the event.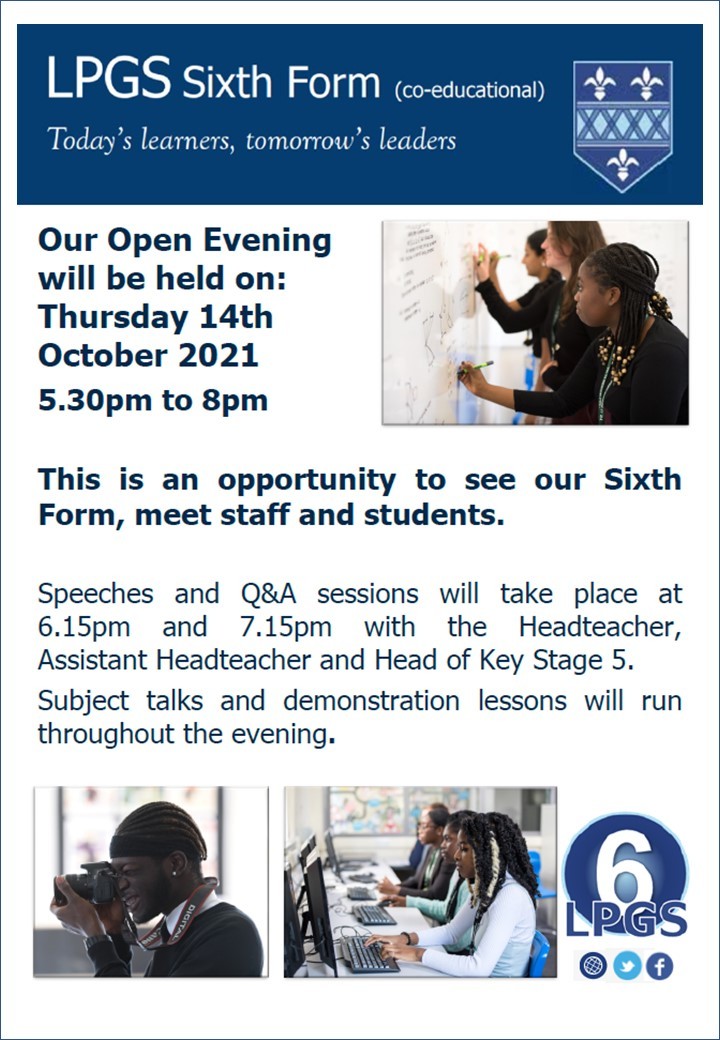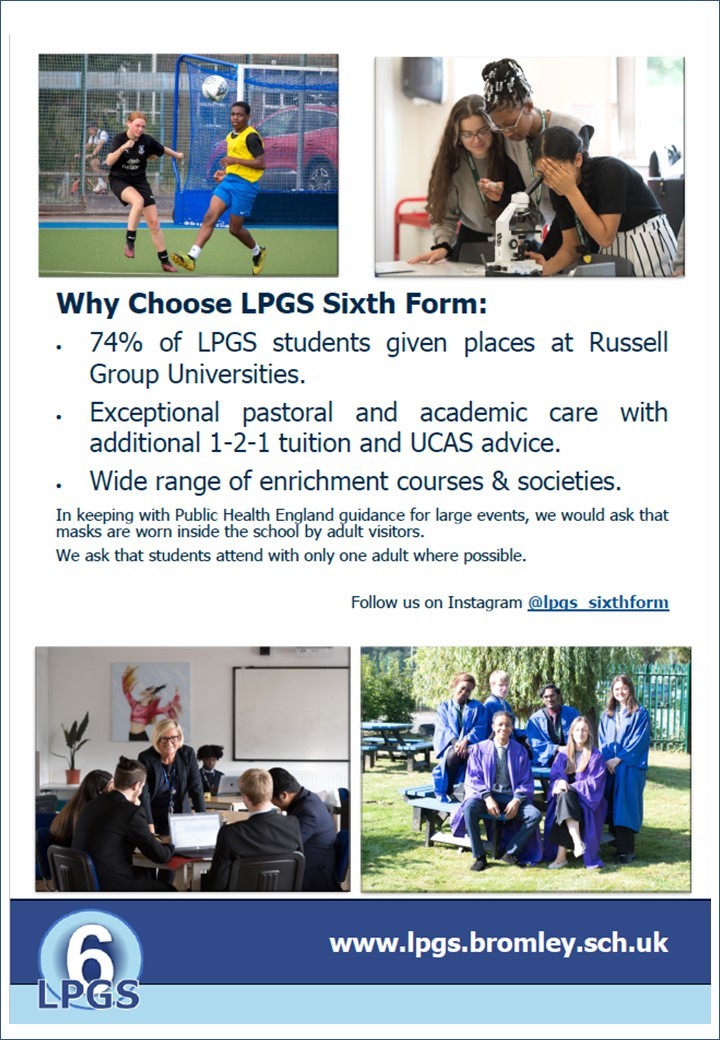 Click here to view our sixth form prospectus
---
To apply to join our Sixth Form in September 2022 please complete your form following the link below
SIXTH FORM ONLINE APPLICATION FORM
Please be aware that deadline for applications is Friday 4th March 2022.
---