News
Organibox
Posted on: December 17th - 2020
Earlier today, with support from Organibox we were able to make up and send out a wide range of food parcels for our local community.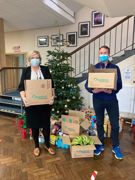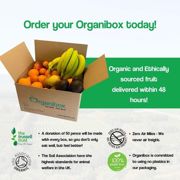 Organibox are a delivery service for organic fruit and vegetables who have kindly supported our families in need this Christmas by donating fruit and veg boxes. They are an environmentally friendly business who use zero plastics, zero air freight to deliver their 100% organic produce to your door.
Please give them a look for your fresh produce needs.
Their social media links and details can be found here: