News
Feminist Society 'I weigh' campaign
Posted on: January 18th - 2020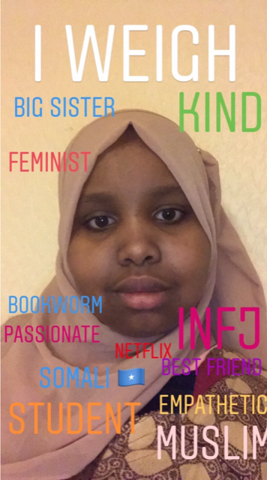 Actress and activist Jameela Jamil started a campaign called "I weigh" on Instagram to promote body positivity, self-worth and confidence. The campaign involves sharing a picture of yourself with words that represent who you are, and what you feel you really "weigh." The response has been overwhelming and thousands of women have followed Jamil's lead and shared their own powerful messages with her.
At Feminist Society we want people to realise that the whole picture is beautiful and real — our flaws, our strengths, and the things we are working towards and hope to accomplish. We want to combat the feelings of body image and inadequacy that photo editing apps and filters spread. In response, we launched our own Langley "I Weigh" movement and have had beautiful responses from all year groups.
Follow us on Instagram @langleyfemsoc to see the results!
Feminist Society runs every Thursday lunchtime in M206 – come and join the discussion!