News
Activity Week Round Up
Posted on: July 22nd - 2019
Our first activity week ended the year on a high with students taking part in a eclectic range of activities.

Year 7 got to camp out under the stars at Blacklands Farm and take part in a outdoor activities including archery, low ropes, leaps of faith and kayaking. They also went to the Science Museum and Natural History Museum as well as problem solving activities and team games.

Year 8 had a cultural week learning about the Orangutans in Borneo, experiencing African drumming and dancing as well as visiting France for the day. They ended the week running stalls in the year 8 summer fair, an event they had been planning for multiple weeks.

Year 9 students soaked up the sights at the Tate Gallery and Museum of London and experienced African dance and drumming. They were treated to a performance of Romeo and Juliet followed by a workshop led by @theglobeplayers.and ended their week with a forensic science day!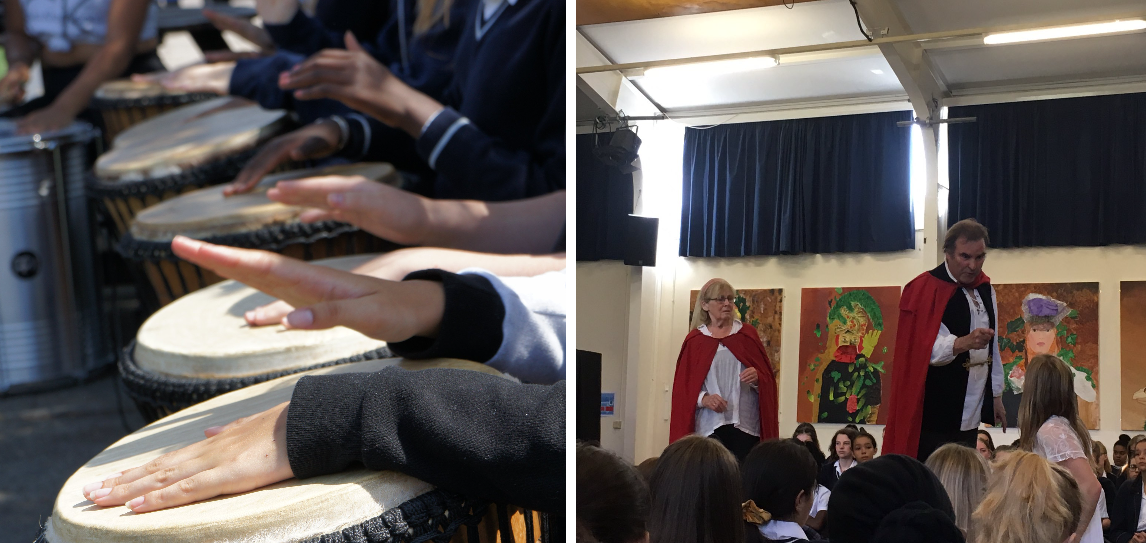 Year 10 were sent on a scavenger hunt around Brighton and got to try a range of physical activities including golf and archery. They examined natural form using clay and discussed and reflected on human rights and equality in todays society as well as visiting the Tate and Museum of London.

Year 12 enjoyed the wonderful weather during a walking tour of Brighton and embraced their competitive side during inter-form rounders and sports day. Later on the week they got to choose from activities including Bushcraft in High Elms, sourcing ingredients in Brick Lane to take back to school to cook up a feast, sitting in the public gallery of the Old Bailey, visiting tech company Salesforce and recording and editing a short film.

It was a wonderful way to end the schools 99th year and we would like to give a special thanks to all of the teachers who organised an event and external organisations that helped make the week such a success.